About me and this website
"Nothing is as important as passion.
No matter what you want to do with your life,
Chers fellow creators, BE PASSIONATE!"
I am honored to welcome you to my website "Belle Passion", Jon Bon Jovi or Beautiful Passion, as it is in English.
I sincerely hope that it will serve you as an abundant source of information and as a deep well of inspiration for you to draw from. Here you can find everything that I find pleasure in and what I consider as interesting for you. Scroll through these pages if you´re on this creative quest with me. Seek and you will find all from paintings and sculptures to artistic 3D cakes. And don´t worry my pal, over time, even the recipes will not be cut short to these. And since I came upon troubles myself - having to figure out most of the procedures, too - I understand all the difficulties you might have, sometimes even tightly sewn together with not-understandable failure. Fear not, the rocky path has been cleared and paved for all of you! With easy-to-follow YouTube videos, you will not have to go through the same dark woods as I did but will arrive at the clearing straight away. However, as techniques or projects are of varying difficulty, these videos with procedures will increase unevenly. So if you do not want any chance to gallop away from you, don´t forget to click the two magic buttons: SUBSCRIBE and the picture of a BELL, these will guide any new arrivals straight to you!
Fortunately, to make it even easier, I have created a box for you with various TEMPLATES collections, which are suitable for making decorations from fondant. Of course, this collection will continue to grow.
If you are on the hunt for a real and tremendous wow-effect on your cake, however, aim your arrow at these 3D figures. You can either create these or you can use silicone molds. Purchase these in Aids for confectioners or choose from my forms, which I create especially for wedding and birthday cakes. I tried to develop molds so that work with them was as simple as possible. Each new form is always accompanied by an explanatory video with the process of shaping, coloring, and overall completion of the cake.
Another option is decorating the cake with edible paper, which you can find in the shop and like a genie in a bottle, I can print anything you wish for onto it. Do not forget to browse through the category with the various frames that I prepurchased for you, which amazingly frame your photograph.
All you need now are just edible modeling materials, edible colors, and tools for modeling and coating cakes - and you can find them all HERE. Well, now you know and you have everything you need to start getting creative!
But of course, I indeed have another useful clue to complete your creative quest: if mastering a big cake is simply too big for you and you like to decorate small cakes, muffins, or semifreda, then you will most certainly find a use for these STANDS in the form of flowers, Ferris wheels or carousels. They will lift the festivities and everyone's spirit a few levels higher. And as a bonus, they are directly from the manufacturer. You can buy them in my shop and you do not have to solve complicated problems occurring when transporting goods across the sea.
And last, but not least, if you do not want to create yourself, but you are interested in my paintings, drawings, and sculptures, do not hesitate to look here. Some originals, as well as art prints, can be purchased. But that's not all!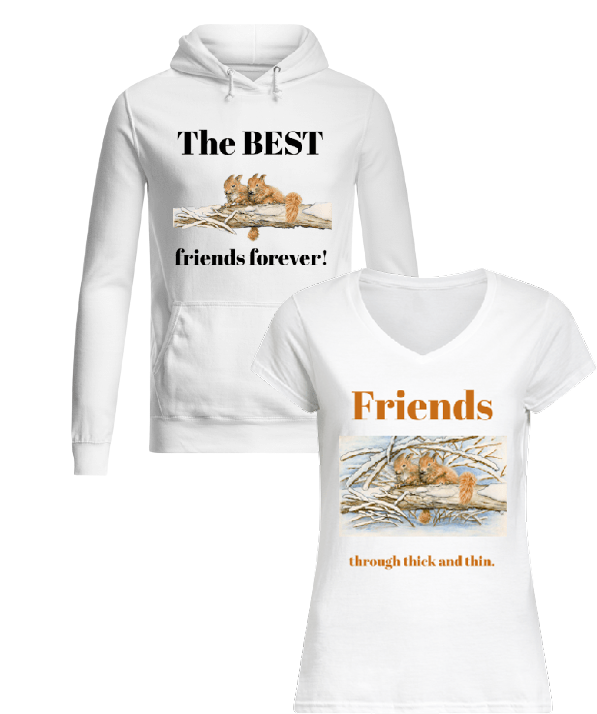 You can even wear these drawings on your own body! On a T-shirt, sweatshirt, purse, or mug along with funny texts that my daughter Rosalie invents. They are also a great gift for literally everyone.
I like to design sculptures like fountains or incorporate lights into them because I love the movement of water and the glow of fire - both fascinate me in many ways. At the same time, I try to describe the inner mood and personality of the person I am molding.
And that chers amis is the end of my quest. I yet do not wish you farewell...fashionably late, let me introduce myself:
First of all, not everyone is lucky enough to just create for days, so I have to do other things too.
My husband and I bought a small hotel in Bavaria, where work is overhead. We started to roast our own coffee br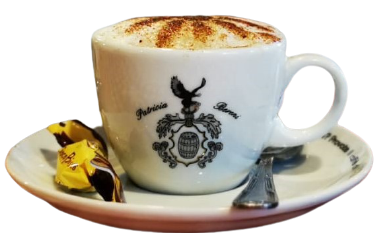 and Patricia Bereni. The mugs are made of high-quality porcelain, manufactured by the Ge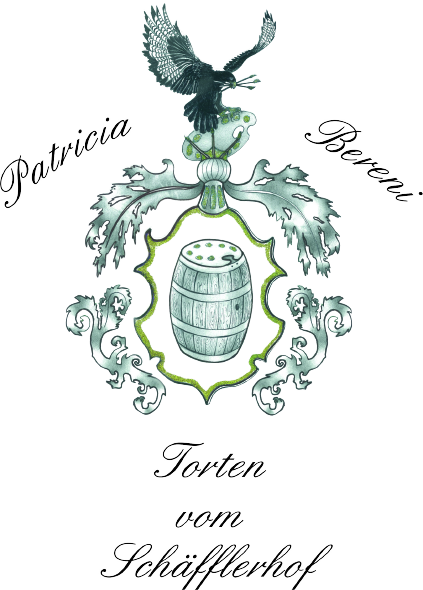 rman company Seltmann Weiden with my own logo:

The eagle embodies the power I often need, the very important perspective, and the freedom that I lack so far. The barrel in the emblem means a reference to the name of Schäffler, the name of the gentleman and lady from whom we bought the hotel and kept their name.
However, I only use it for the hotel and coffee that we roast there. For cakes, the barrel is replaced by a wedding cake with doves.
Of course, my very liberal art schedule doesn´t always work out well with the hotel, but I try to use each free minute. So during hours of washing huge and endless piles of dishes, or folding laundry at home, vacuuming, wiping tables, or cutting dozens and dozens of salads for guests, I dream about beauty. I think of new and new ideas for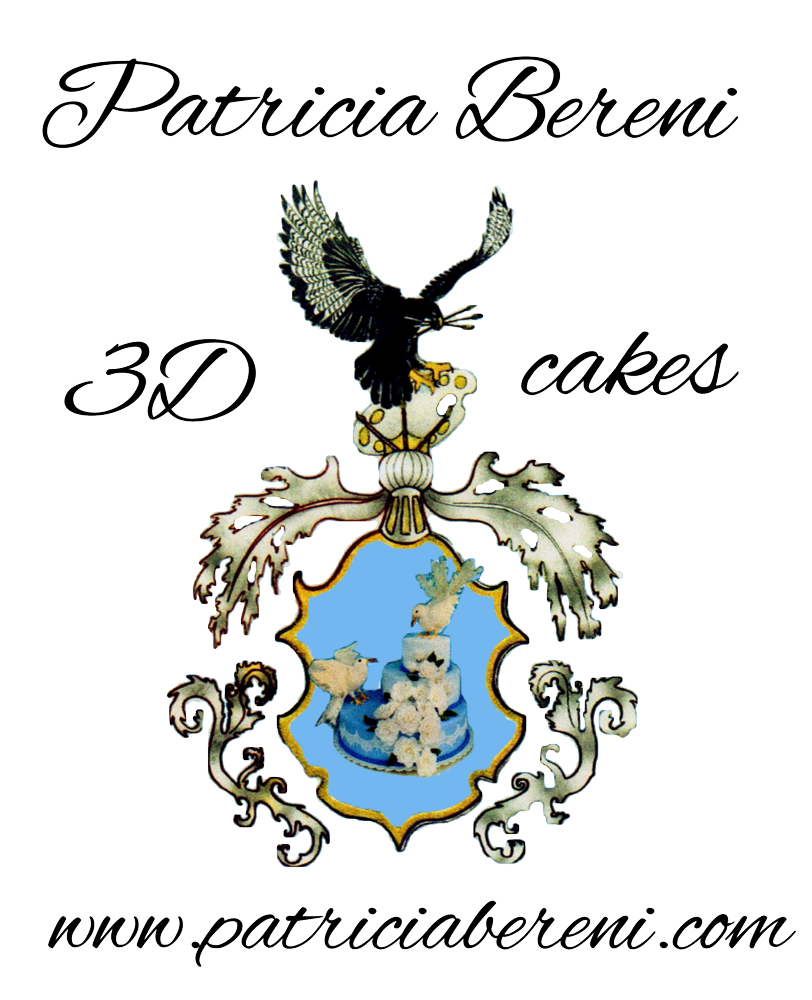 beautiful cakes, spectacular paintings, beautiful gardens with fountains, streams, and fountains, and parks full of sculptures with water effects whose drops fall on huge and brightly colored rhododendrons. And then, when I finally have time, I try to put everything into reality and I don't know where and with what to start first. In front of the hotel -I designed - and with the help of my husband and our loyal employees, we built a pond with a waterfall in which you now can find KOI carps splashing. I built a smaller waterfall for our ducks on the other side of the street. I really enjoy completing the garden with natural and shaped trees and shrubs, or benches with pergolas, forming many romantic corners, and just decorating.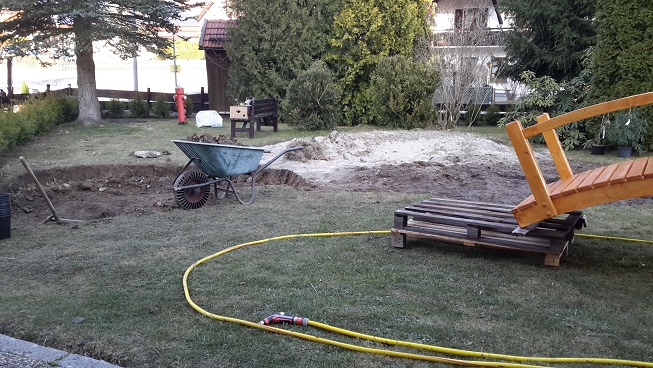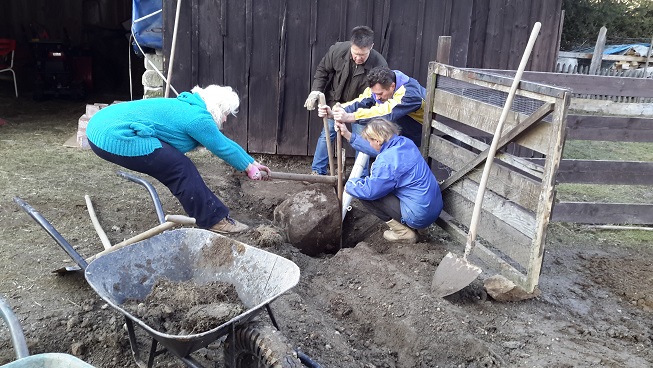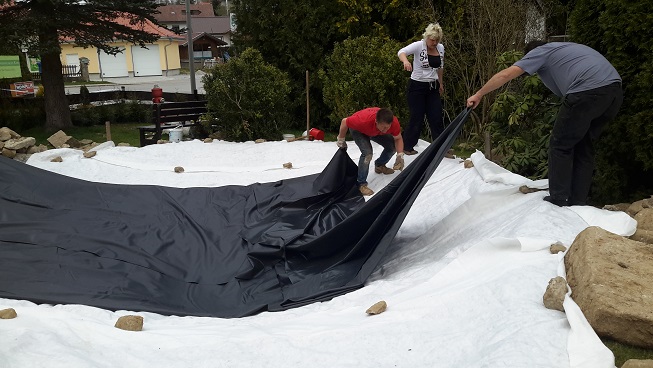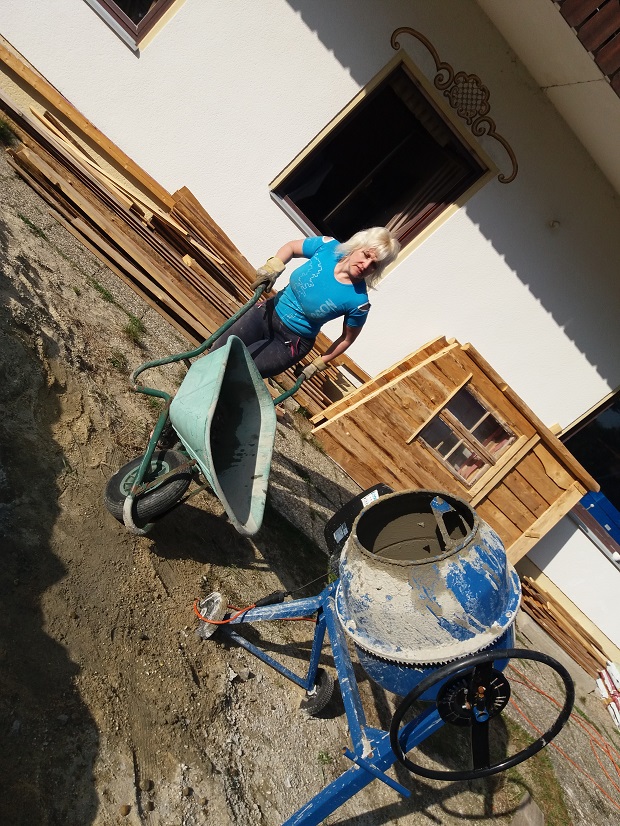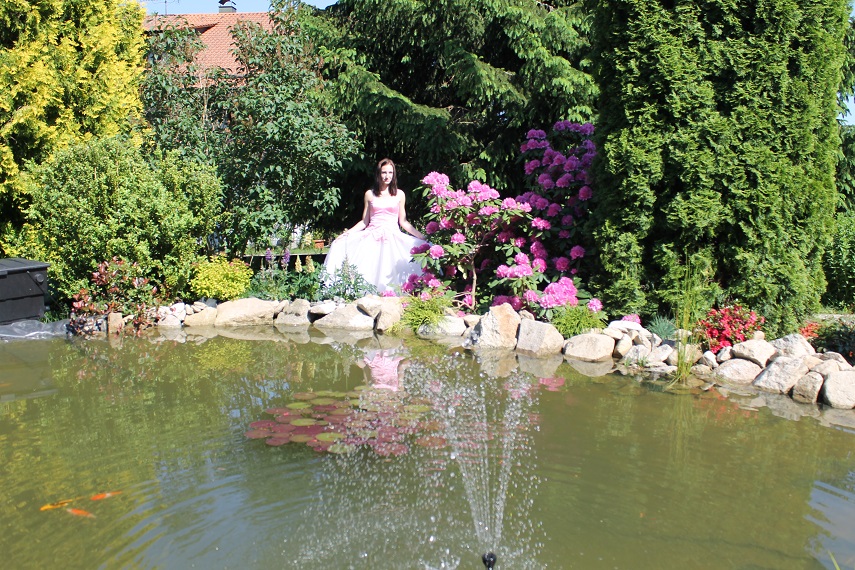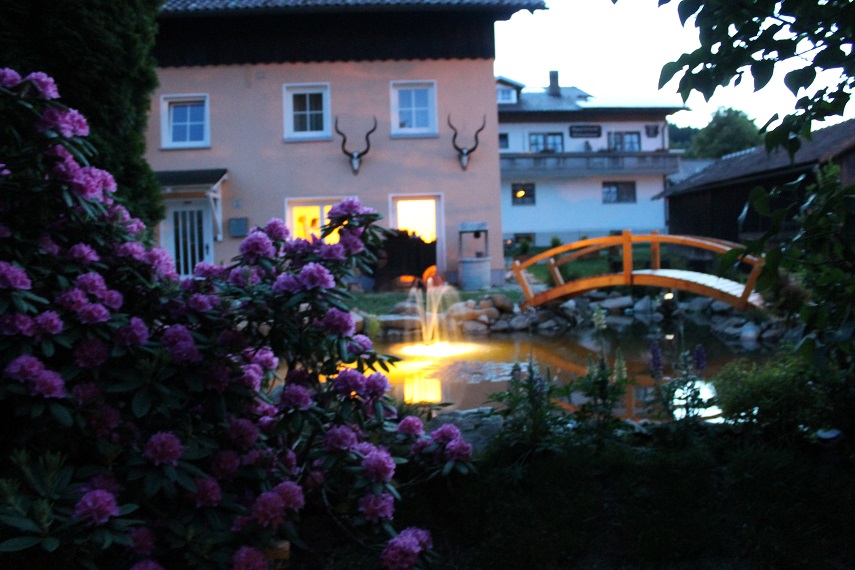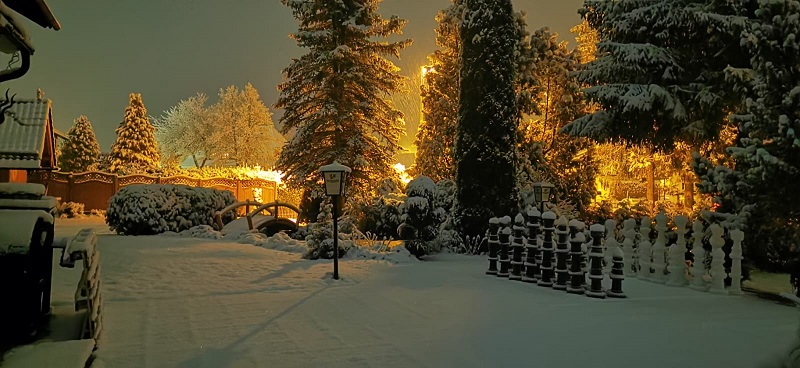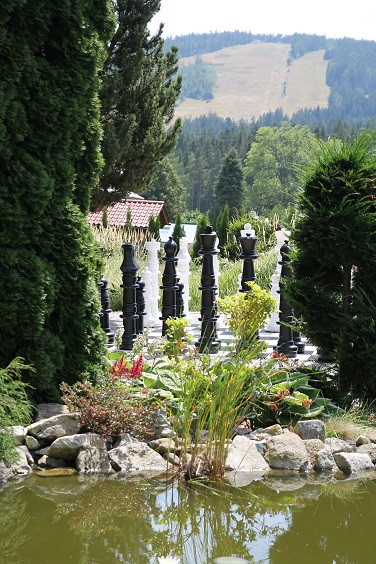 And as we had so much space, we wanted to make the most of it. We introduced an event that we named Kunstshandwerkfest - the festival of hand-made art, whose aim was to support artists and give them a chance to get a little more visible. Artists from Bohemia and Bavaria came together, even the mayor visited us. A year later, we added workshops and stalls with handmade products, from handbags to jewelry.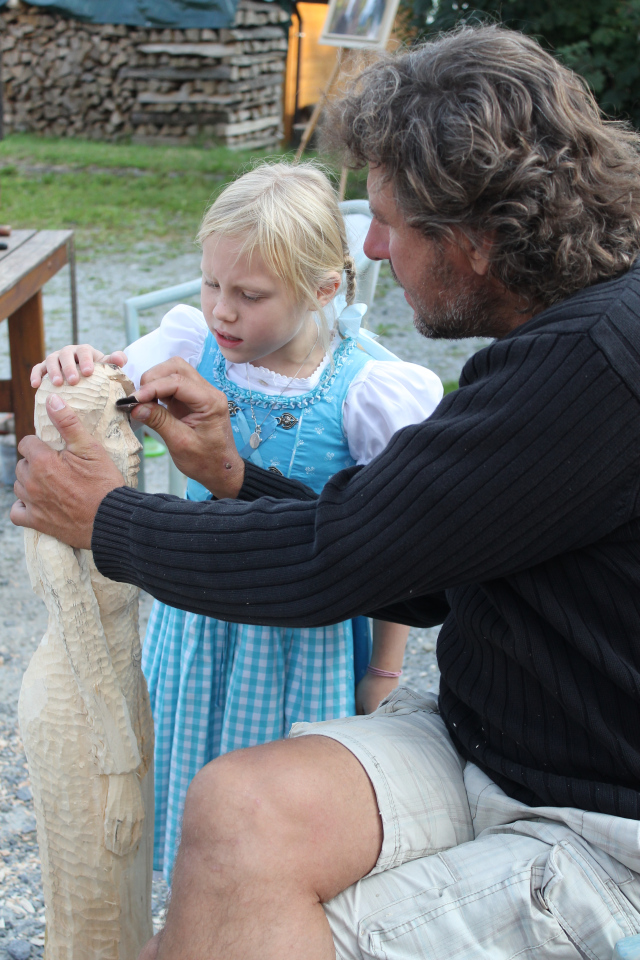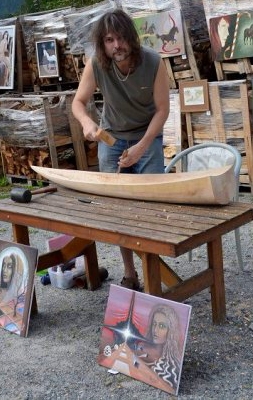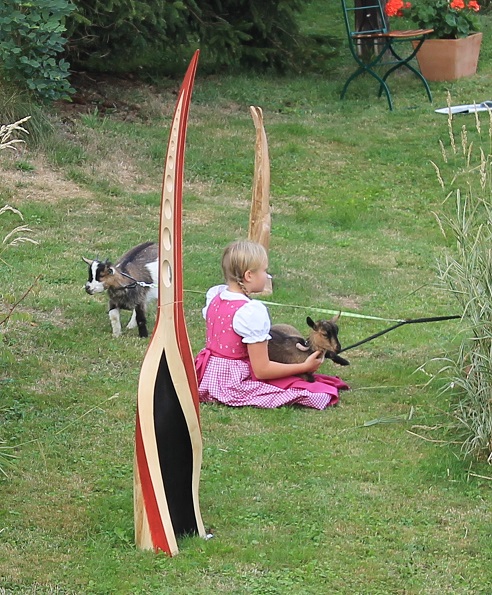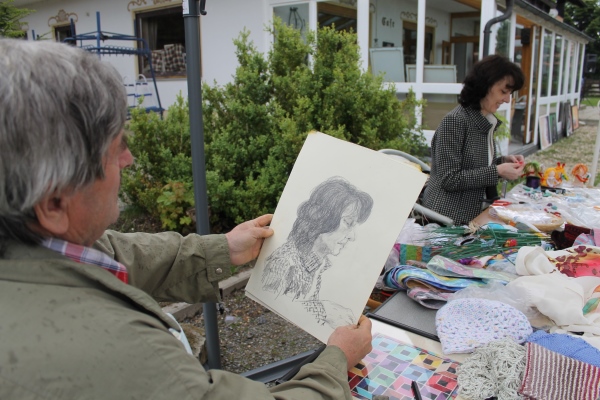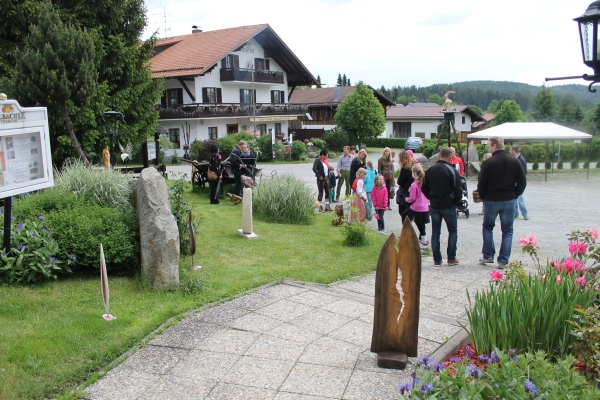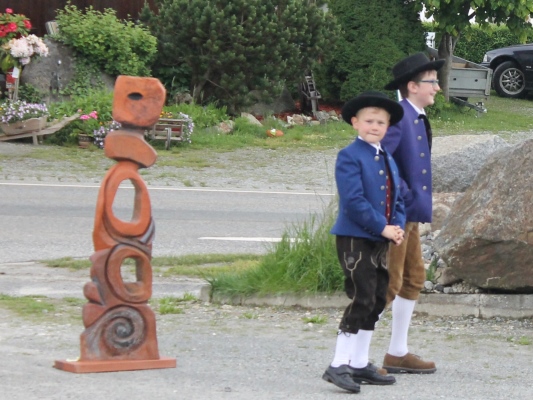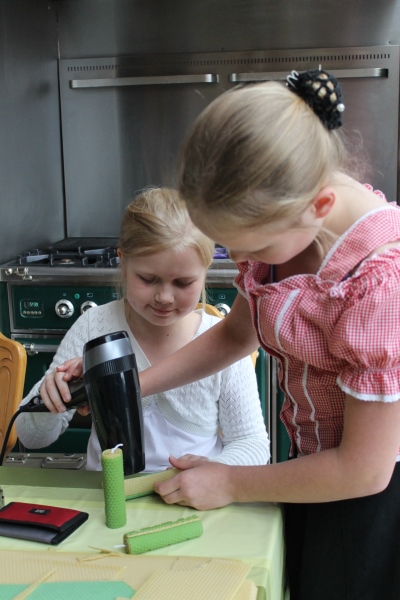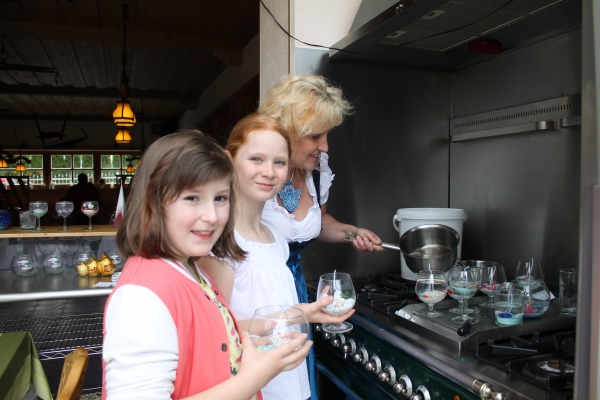 But to make my introduction complete here is some personal information about myself.
My name, Patricia Bereni, originated by shortening my way to lengthy name Patricia Bereniké Staňková, née Sýkorová. I was born on January 13, 1974, in Prague.
When I was 14 years old I was deciding which school to go to. As that was still during socialism, top art schools were practically closed to me. To this day I will not forget how my dad used a stopwatch to time me draw a perfect drawing of a drapery chair before the talent exams, and after the limit had elapsed, he checked the focus of perspective and the cleanliness of the lines. At that time I had no idea that without personal protection supported by financial remuneration, at that time, it was not possible to get to a selective school in Czechoslovakia, but this practice paid off many times in the future. Later, therefore, for two years privately, in the form of external courses for the public, I studied drawing with Prof.akad. painter Boris Jirků at the Academy of Arts, Architecture, and Design in Prague.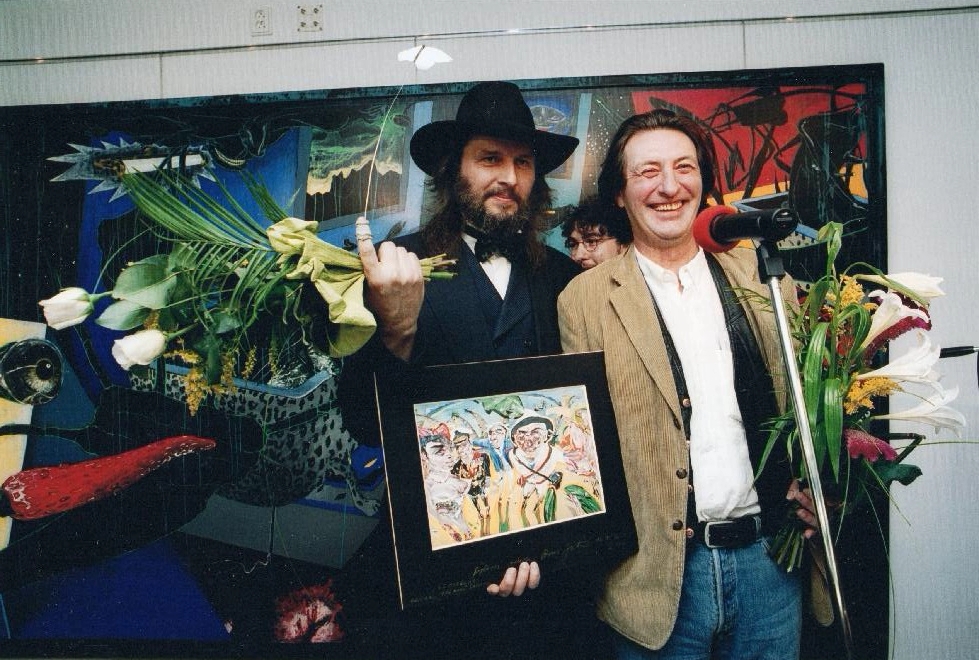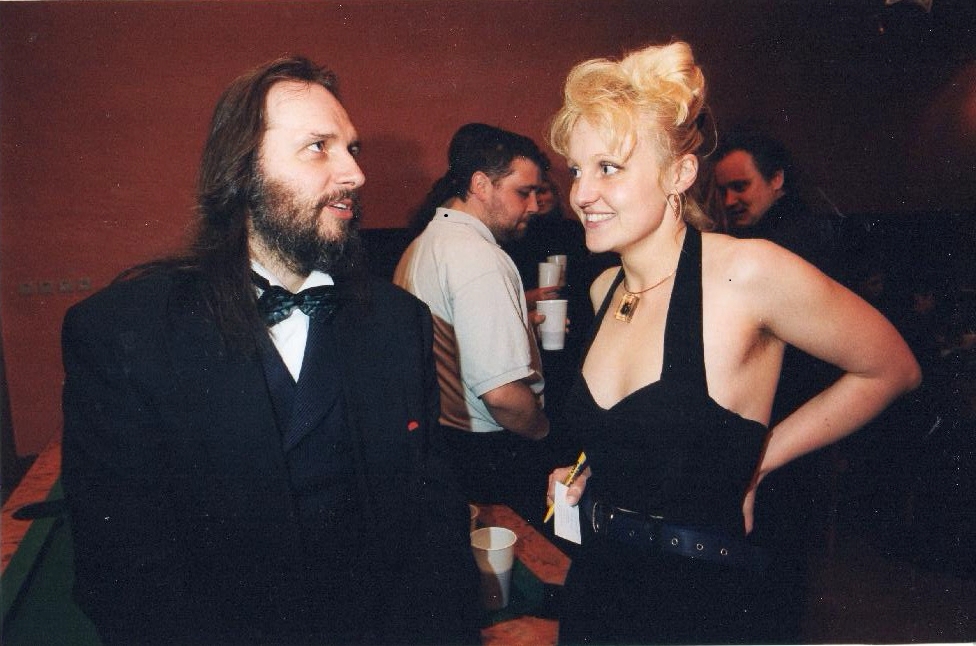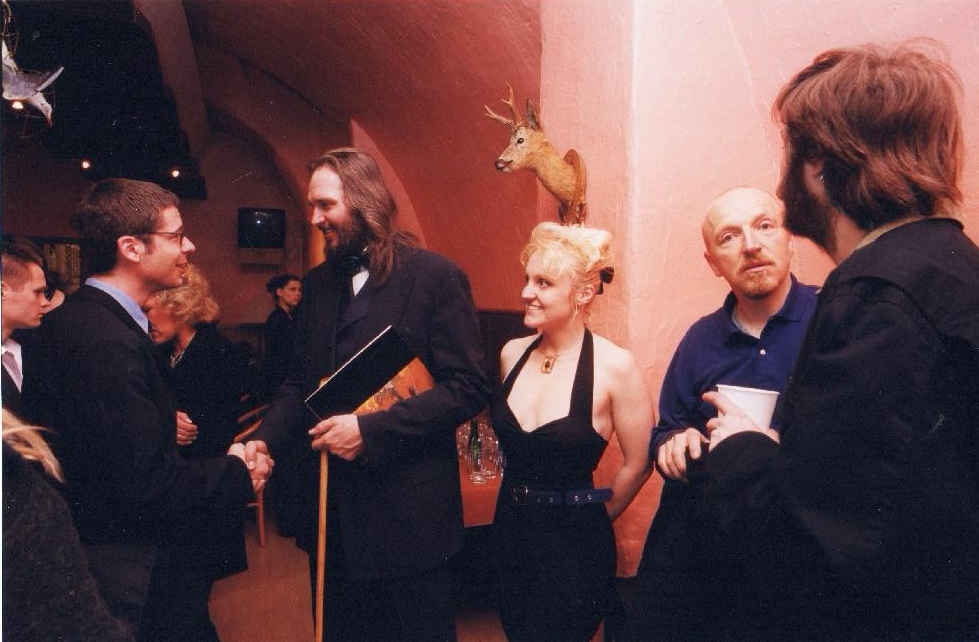 with Boris Jirků (left) and actor Bolek Polivka (on the first and second pictures on the right) at the opening of Boris Jirků
Here I also tried lithography under the guidance of the teacher MgA.Vladimíra Šturmova. So now I could build on the basics of perspective and proportions that my patient parents instilled in me.
Just after the "velvet" revolution in 1989, since I love history and philosophy, I studied humanities and graduated with a Master's degree in Religion and Philosophy at HTF UK and History at PedFa UK.
The subsequent studies of humanities were a source of inspiration for me which continue to be and are mirrored as in my principles and ways of thinking as in my work.
From all of my professors, I was mostly influenced by the religionist Prof.PhDr. Blahoslav Hruška, DrSc.. I thank him for his highly interesting lectures which made me draw Hieros gamos, and the philosopher Prof.PhDr. Anna Hogenová. Her approach, knowledge, and her engrossing narrations led me to my mystical drawings. These derive from these lectures and from the recommend literature, especially from "History of religious thinking" by Eliade. My creations are on the verge of realism and mysticism, my passion for detail point out the aspects which are often overlooked.
I gained interesting experience of trying to bring my ideas to the walls of the rooms or houses, creating original paintings. However, I do not want to limit myself to drawing and painting. I totally fell in love with sculpting, which also includes knowledge of molding and casting sculptures into various materials. My long-time friend, experienced sculptor and restorer Albert Králíček is very helpful in this area.
The top art foundry HVH spol.s r.o. in the Czech Republic turns my sculptures into bronze ones also receives orders from all over the world.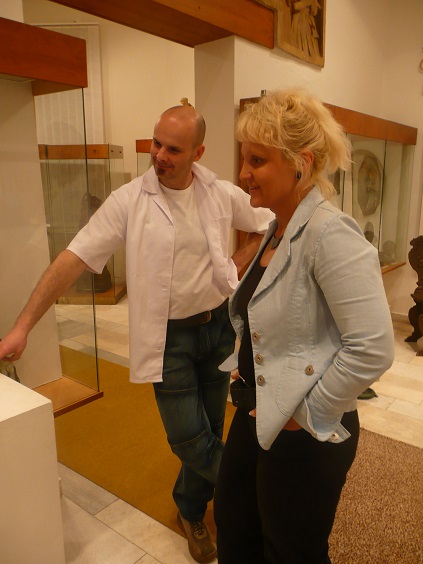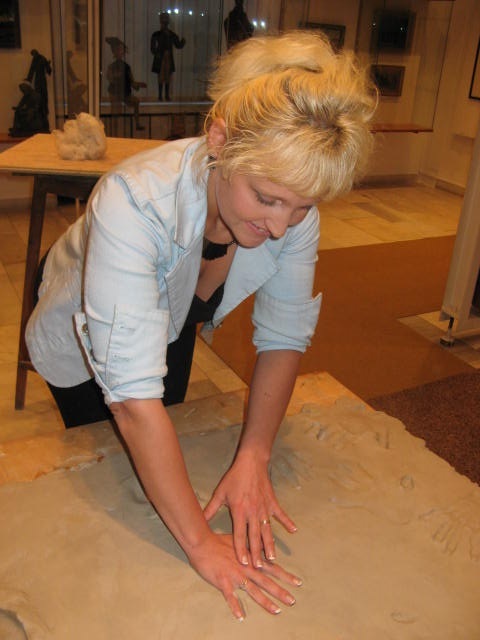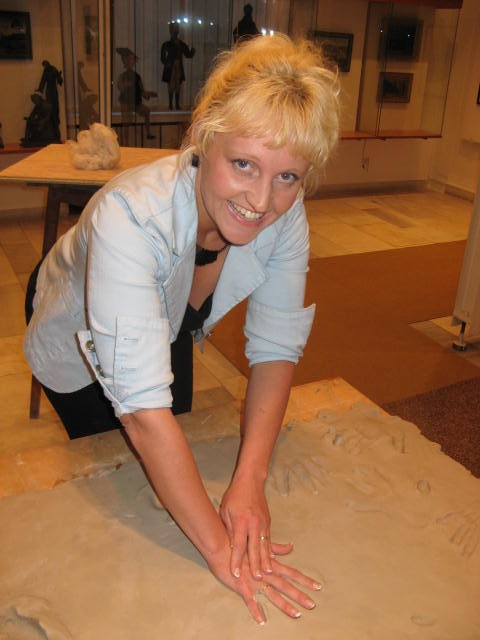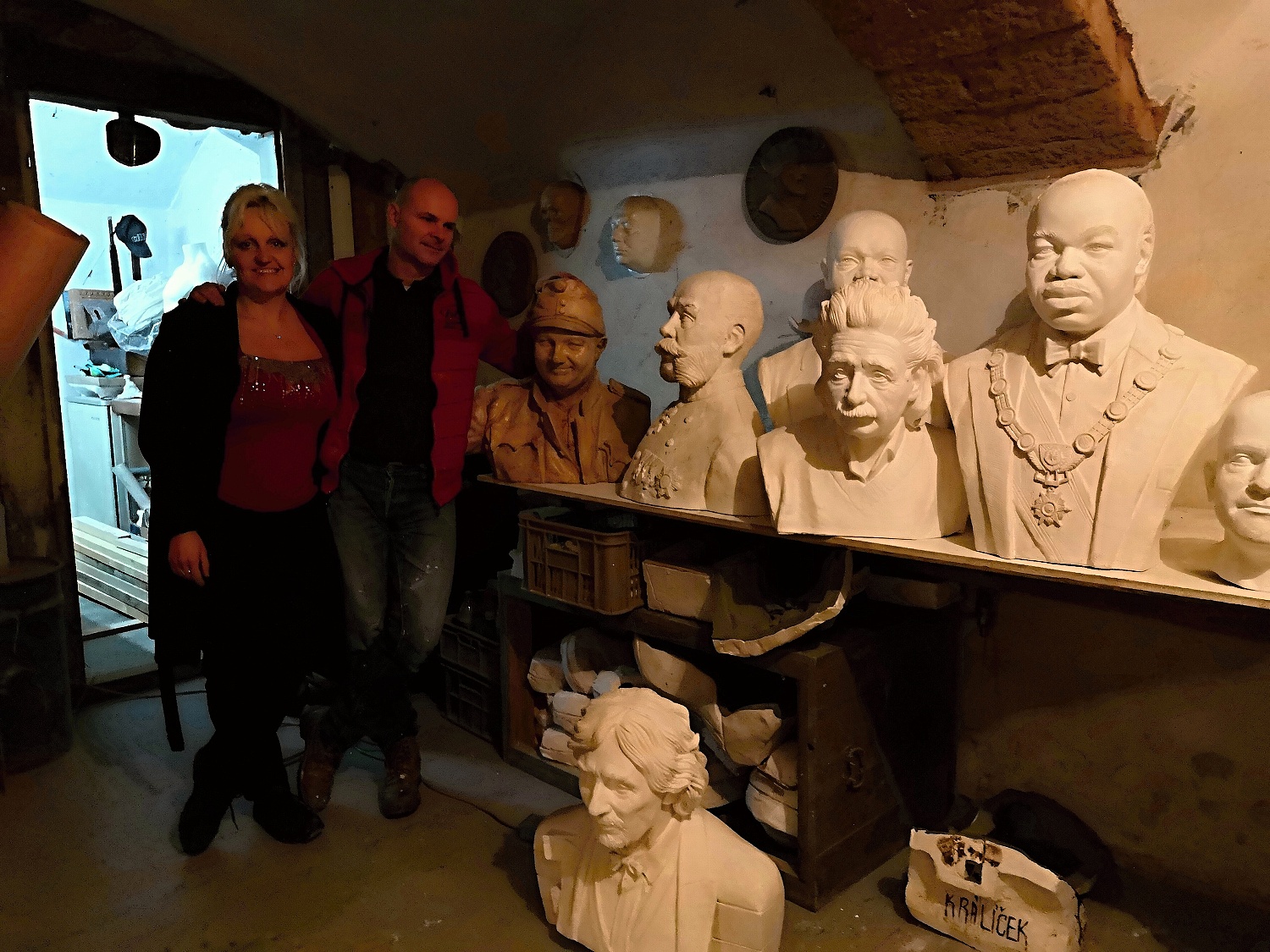 with sculptor Albert Králíček at his event and his gothic cellar with his statues
I am also very grateful to the Accent publishing house, for which I have illustrated the following books:
"The King of the Forest", "The 33 most beautiful ruins of Bohemia, Moravia, and Silesia" and the cover for the detective story "Death of the Temple Dancers".
In 2015 I participated in the Film Festival in Zlín for Children in the project "Minisaloon Film Flaps". The flaps produced by the painters were auctioned at each FFZ and the return went to young emerging filmmakers.
Nowadays, I am mainly engaged in making 3D cakes, which I consider as a kind of "sculpture training". However, despite the often difficult tasks, it is mainly a lot of fun and real meditation.
I don't exhibit too often, but what I do is on this EXHIBITION list.
I wish you many pleasant and creative times ahead full of passion and peace. I hope I can help here with my website and videos mainly as an inspiration for what already is in you!
Yours
Patricia Bereni